The highly anticipated book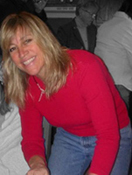 OK... Here are the titles so far...
Vote for your favorite:
• Aha!... The "Skinny" from a Slow Learner with an Even Slower Metabolism
• Just Stick to the Plan - Darn it!
• If Life had Do Over's I Would Do My 30's 60 Pounds Lighter
Crazy Theory #3
Why many people lose weight on vacation even though they say they ate!
(Some, or all may apply)
• NO STRESS…stress plays a huge factor on our weight
• SLEEP, we tend to get enough sleep when on vacation… sleep is HUGE for overall wellbeing and metabolism
• Movement, we tend to walk more and be more active,this helps our metabolism. Even though many of us may workout, this movement may be more fat burning and help overall metabolism in contrast to a fuel burning workout
• Balanced meals and snacks – we tend to eat on vacation and many people under eat so our metabolism thanks us by gearing up when it gets food… and snacks (more often)
• Quality of food… fresh, prepared and portioned
• SUNlight – we often go somewhere warm or where we are outside and the sun helps rejuvinate
• Endorphins – we are HAPPY when we are on vacation so we may be triggering good reactions within our bodies
• More sex? Always a body booster
Ok just my "theory"…what's yours?
Fun Stuff For Members Living the Plan | Testimonials and Video Clips | The Highly Anticipated Book
"I am sticking to the plan!!!"
If you say this at any point while doing Living the Plan... I can GUARANTEE you are NOT STICKING TO THE PLAN.
Find out how I know in next month's chapter highlights...
"You won't gain weight unless you are two feet tall and in a coma."
-Deviation